LNG film demonstrates that LNG is a danger to our communities. Tim Riley and Hayden Riley, consumer protection advocates produced the film entitled The Risks and Danger of LNG to warn America about the many LNG safety concerns, and they want to help protect America from the imminent peril of liquefied natural gas. As consumer protection advocates, the Riley's firmly believe that Liquefied Natural Gas poses a serious danger to our American communities. Consumer Protection Attorney Tim Riley warns about the many LNG safety risks and safety hazards, and that liquefied natural gas is unsafe and threatening America's coastline. Tim Riley warns about LNG tankers, LNG spills, LNG fires, LNG explosions, and LNG's vulnerability to accident, earthquake and terrorism. Importing liquefied natural gas will make America more dependent on more foreign fossil fuel. Filmmakers Tim Riley and Hayden Riley urge us to write letters to
See
the Film the Energy Industry Doesn't Want You to See
The Risks and Danger of LNG
Official Selection Malibu Film Festival
About the LNG Documentary
The Risks and Danger of LNG
Official Selection Malibu Film Festival
FOX TV Military & Terrorism Analyst Praises the Film
"This has to be an award winner. When I watched the film it gave me more insight into the dangers that
communities face... your work should set an example for others who wish to protect the public. The detail
in your film of the dangers of LNG should leave no doubt in anyone's mind that we are facing a crisis when
an LNG facility is sited in populated areas. It should be mandatory for every first responder to view this film."
Colonel David Gavigan, Terrorism Specialist, and Military & Terrorism Analyst for FOX 25 TV, Boston
More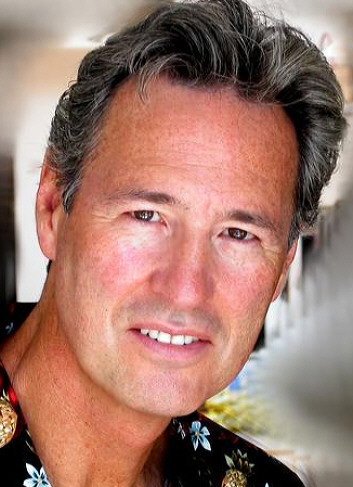 LNG
Filmmakers
Tim Riley & Hayden Riley
The Energy Industry has tremendous economic resources and many friends to promote its LNG agenda
Coastal communities throughout America, Canada and Mexico are being targeted by the energy industry for building large, vulnerable and dangerous Liquefied Natural Gas (LNG) facilities - attempting to industrialize our precious coastline and beaches.
Tim Riley and Hayden Riley, consumer protection advocates from Oxnard Shores, California, produced The Risks and Danger of LNG to demonstrate the imminent perils of LNG, its vulnerability to accidental disaster and terrorism; and to reveal how massive its destruction can be to our communities.
"We felt we had to make the film to offset the energy industry's relentless spin, and to vividly demonstrate to the public the actual perils of LNG by exposing its true volatility and danger to our American communities. This is the film that LNG proponents don't want you to see," says Tim Riley, who also co-wrote the film.
"We did not try to make a slick Hollywood popcorn movie, nor was a film festival even on our radar screen," says co-producer Hayden Riley, "We made the movie to provide vital information to all Americans about the real hazards of LNG by focusing on the actual risks and dangers of LNG which are routinely minimized by the energy industry, LNG proponents, LNG investors, political allies and their internet blogging friends."
________________________________________________________________________
Public screenings provide a mobilizing forum for public & political LNG opposition
February 26, 2009 Most Recent Authorized Public Screening LNG opponents to show documentary on fuel dangers Providence Journal - Providence, RI WARREN - Opponents of a proposal to put a liquefied natural gas offloading facility in the middle of Mount Hope Bay are trying to raise concerns about the project with a showing of the 2004 video "The Risks & Dangers of LNG" Thursday at 7 p.m. at the Kickemuit Middle School, 525 Child St. The 45-minute video is being billed by the Kickemuit River Council and Warren Councilman Joseph DePasquale as "the film Weaver's Cove and Hess [Corporation] don't want you to see," a reference to the two developers of the project. Produced by two consumer protection advocates from Oxnard Shores, California, the video was made to demonstrate LNG's vulnerability to accidental disaster and terrorism. It also tries to show that a tanker breach could produce massive destruction to our coastal communities.
NOTE: Other groups who are also interested in hosting Public Screenings of the film must contact the Law Office of Tim Riley at 805-984-2350 to discuss the licensing fees and terms. Public Screening of the film is illegal without proper licensing and prior written authorization from the producers.
California dreaming draws flak for BHP Sydney Morning Herald , Australia September 10, 2005
Environmentalist heat is blistering plans to export Australian gas to the US West Coast "With billions of export dollars at stake, Macfarlane, Woodside and BHP have suddenly discovered the dangers of underestimating the power of California's environmental lobby." "Tim Riley, a lawyer who lives by the beach in Oxnard Shores and works in Malibu, has helped lead a movement in actively opposing the project in his spare time. While some citizens have organised rallies, Riley has used his multimedia talents to spur opposition."
Photo: AP/Joe Raymond

Governor Schwarzenegger Has Legal Authority to Disapprove the LNG Deepwater Ports

Pursuant to

§ 1508 "... The Secretary shall not issue a license without the approval of the Governor of each adjacent coastal State. If the Governor fails to transmit his approval or disapproval to the Secretary not later than 45 days after the last public hearing on applications for a particular application area, such approval shall be conclusively presumed. "

Email Governor Schwarzenegger - Emphasize that he must timely disapprove BHP & Crystal Energy's & Woodside's LNG DWP Licenses

_________________________________________________________________________

PRESS RELEASES:

MALIBU Film Festival to Screen World Premiere of LNG Documentary Film
eMediaWire (press release) - USA


SUMMARY: The documentary film, The Risks and Danger of LNG, highlights the hazards of Liquefied Natural Gas (LNG), by demonstrating its vulnerability to accidental disaster, terrorism, and how massive its destruction can be to our coastal communities.

eMediaWire September 17, 2004 The documentary film, The Risks and Danger of LNG, highlighting the hazards of Liquefied Natural Gas (LNG), is an Official Selection of the Malibu Film Festival and will have its World Premiere screening on September 18, 2004, in Malibu.

Film producers Tim Riley and Hayden Riley, consumer protection advocates from Oxnard Shores, California, say coastal communities throughout America are being targeted by the energy industry for building dozens of large, vulnerable and dangerous LNG facilities. They made the film to alert the public to the imminent perils of LNG by demonstrating its vulnerability to accidental disaster, terrorism, and how massive its destruction can be to our coastal communities.

"We are pleased that our film has been recognized and is an official selection of the Malibu Film Festival," said co-producer Tim Riley, adding "It is very fitting that our film would find its world premiere in Malibu, because that coastal haven is currently being threatened by two LNG facility proposals."

The filmmakers say the energy industry uses its tremendous economic resources to promote its LNG agenda through endless press releases, newswires, and commercials which routinely minimize LNG's hazards.

"We felt we had to make the film to offset the energy industry's relentless spin and to vividly demonstrate to the public the actual perils of LNG by exposing its true volatility and danger to our American communities. This is the film that LNG proponents don't want you to see," says Tim Riley, who also co-wrote the film.

The film provides a historical perspective of the first LNG disaster which incinerated one square mile of Cleveland, Ohio, killing 128 in 1944. It also covers the explosive Algerian LNG disaster of January 2004, which blew out windows and caused fires miles away, adding to the LNG death toll and causing approximately $1 billion of property damage.

"Currently, there are no offshore LNG importation facilities anywhere on Earth. But if energy companies have their way, there will be two untried and untested facilities right off our precious California coastline impacting Santa Monica, Malibu, Oxnard, Ventura, Montecito and Santa Barbara, turning those beautiful coastal communities into LNG guinea-pigs," co-producer Hayden Riley said.

The film highlights the City of Oxnard's Environmental Impact Report from 1977 when an LNG facility tried locating in that coastal city. The report determined 70,000 casualties could result from an offshore LNG tanker accident, but none of the risk assessments even considered acts of sabotage or terrorism.

"We are now at war with terrorism, so the likelihood of an LNG disaster would be even greater today," says Oxnard Mayor Manual Lopez appearing in the documentary.

The Rileys appeared as LNG experts before the Malibu City Council in May of this year at the request of City Councilmember Pamela Conley-Ulich. Their support of her resolution opposing both offshore LNG proposals helped pass it unanimously.

According to documentary co-writer Hayden Riley, "Not only will LNG endanger our residential communities, it will industrialize our pristine coastlines and beaches while making America more vulnerable to terrorist sabotage and more dependent on imported foreign fossil fuel."

Visit www.LngDanger.com to preview a short trailer of the film and acquire a DVD copy.

Anti-Terrorism Expert Praises New Film About LNG

eMediaWire (press release) - USA

SUMMARY: Anti-terrorism expert gives high praises to new film, The Risks and Danger of LNG, and says, "The detail in your film of the dangers of LNG should leave no doubt in anyone's mind that we are facing a crisis when an LNG facility is sited in populated areas. It should be mandatory for every first responder to view this film." The LNG movie is now available at www.LngDANGER.com.

eMediaWire October 8, 2004 Colonel David Gavigan, a nationally and internationally recognized specialist in terrorism, has praised filmmakers Tim and Hayden Riley and their film, The Risks and Danger of LNG. Gavigan is a graduate of the Army War College, the chairman of Massachusetts' Bristol County Homeland Security Task Force, a member of the U.S. Attorney's Anti-Terrorism Advisory Council (ATAC), Boston, MA, and is the military and terrorism analyst for FOX 25 TV, Boston.

"Let me start by congratulating you both on the outstanding DVD I just received entitled The Risks and Danger of LNG. This has to be an award winner. When I watched the film it gave me more insight into the dangers that communities face by the greed of large companies to site dangerous materials in populated areas. I feel that your work should set an example for others who wish to protect the public. The detail in your film of the dangers of LNG should leave no doubt in anyone's mind that we are facing a crisis when an LNG facility is sited in populated areas. It should be mandatory for every first responder to view this film," said Colonel Gavigan.

The film highlights the many hazards of Liquefied Natural Gas (LNG) tankers, facilities, and pipelines; and reveals LNG's vulnerability to accidental disaster, terrorism, and demonstrates how massive its destruction can be to our American communities.

The Risks and Danger of LNG was an Official Selection of the Malibu Film Festival, and had its World Premiere screening on September 18, 2004, at the festival.

"Naturally, we were honored that our film has been recognized as an official selection in the Malibu Film Festival, and the fact that it has received such meaningful praises from an anti-terrorist expert such as Colonel Gavigan, is additional validation of our film," said co-producer Tim Riley.

"We did not try to make a slick Hollywood popcorn movie, nor was a film festival even on our radar screen," says co-producer Hayden Riley, "We made the movie to provide vital information to all Americans about the real hazards of LNG by focusing on the actual risks and dangers of LNG which are routinely minimized by the energy industry, LNG proponents, LNG investors, political allies and their internet blogging friends."

"The energy industry and its friends don't like our film, and they don't want Americans to see it, because our film provides information they prefer you didn't know," says Tim Riley, who also co-wrote the film.

"We are at war with terrorism. Vice President Cheney recently mentioned a few times during his debate with Senator Edwards that he is concerned about a nuclear weapon being unleashed in one of our residential communities. Well, so are we, and that is why we warn Americans in our film, that a loaded LNG tanker has the energy equivalent of 55 Hiroshima bombs. Terrorists could unleash that tremendous amount of energy for mass destruction of an American community without the need of a nuclear weapon. LNG proponents don't like that we are alerting America to LNG's vulnerability to terrorism and compare its devastating power to its nuclear equivalent, however, we are not alone in that regard," said Tim Riley.

On September 21, 2004, The Providence Journal, in an article entitled, "Lloyd's Executive Likens LNG Attack to Nuclear Explosion," that paper reported that a Lloyd's of London Insurance executive likened an LNG attack to a nuclear explosion. "The assertion, which is contested by industry experts, was in a speech that the chairman, Peter Levene, delivered last night to business leaders in Houston."

"Gas carriers too, whether at sea or in ports, make obvious targets," said Levene. "Specialists reckon that a terrorist attack on an LNG tanker would have the force of a small nuclear explosion."

According to documentary co-writer Hayden Riley, "Not only will LNG endanger our residential communities and make them vulnerable to devastation by terrorist sabotage, it will make America's economy weaker by exporting more American dollars for more imported fossil fuel. It also makes America's economy more vulnerable to energy market manipulation by the foreign energy nations of the Middle East and Pacific Rim. It is time for America to abandon its age old reliance on foreign fossil fuel, and it is now time to invest the same billions of dollars into America and American ingenuity, and create American jobs to develop safe renewable energy sources for America's future."

"The more people that see our movie and learn the truth about LNG, the safer the American public will be. LNG proponents label me a NIMBY (Not In My Back Yard) philosopher, well America is my backyard, so in a sense they are correct; however, the more appropriate label is NIABY - Not In America's Back Yard," said Tim Riley.

In the film the Riley's maintain, "A sound, safe American energy plan requires solutions that make America stronger not weaker, make America more self-sufficient not more dependent, make America safer not more vulnerable, and make America fossil free not more polluted."

"We thank those on the front lines like Colonel Gavigan who are protecting America from terrorism, and we are grateful that he feels so strongly about our movie. His praises of our film are very meaningful," said Hayden Riley.

To preview a short trailer and to buy a DVD copy of the film, go to www.LngDanger.com.

Also visit the Riley's informational websites: http://TimRileyLaw.com and http://TimRileyLaw.com/LNG.htm
Press Releases:

Editorial:

Your Community Needs to See the Film the Energy Industry Doesn't Want you to See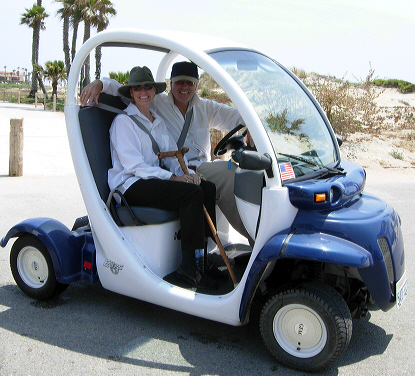 The Law Office of Tim Riley also provides Continuing Legal Education for Attorneys at
MCLEapproved.com AZ CA CO FL GA IL IN IA KY NV NY NC TN TX WA